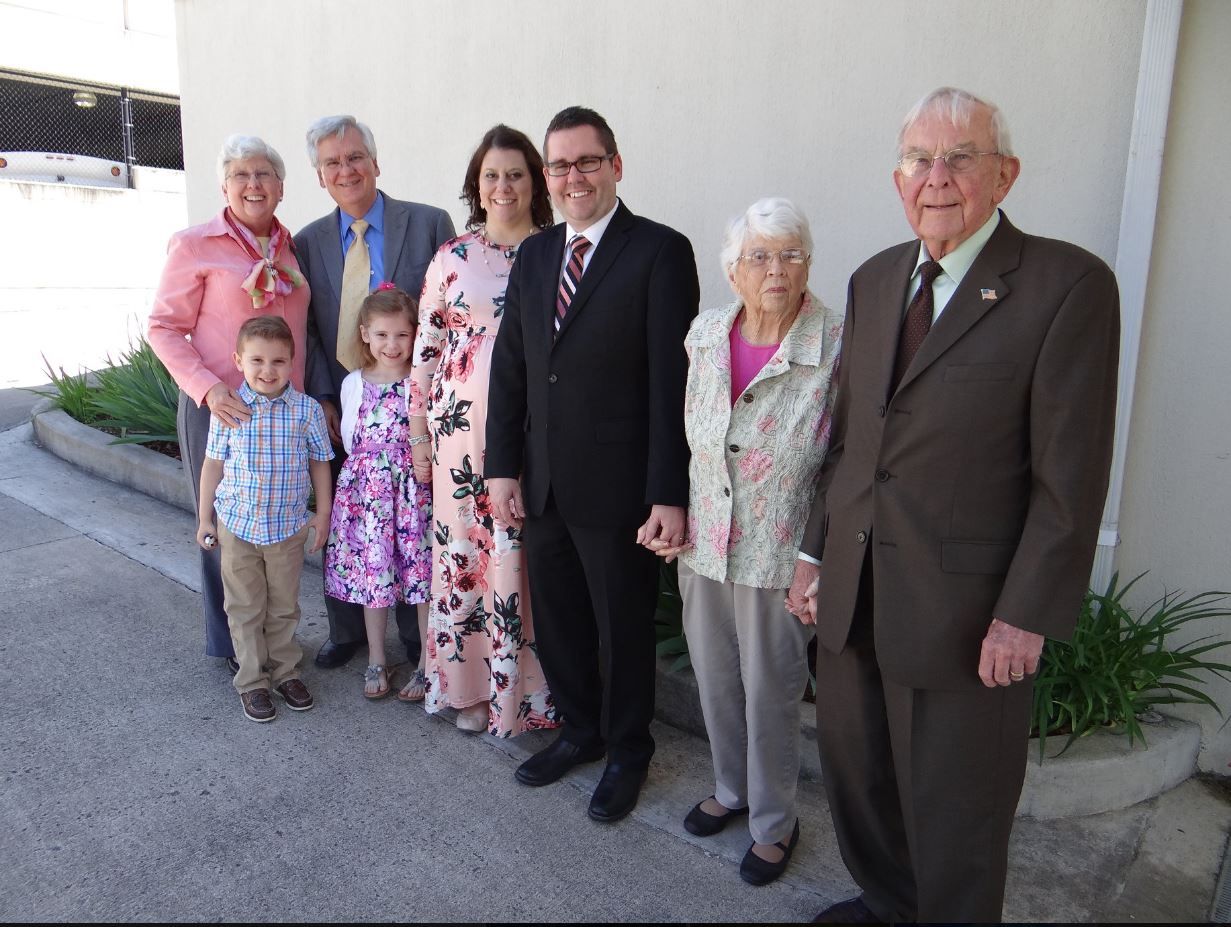 April 5, 2020
Our hearts are filled with gratitude to Pastor Matthew Kimmons for his 6 years of dedicated service as our Senior Pastor. 
However, our District Superintendent has relayed news from Bishop Fairley and the Cabinet that the time has come to appoint Pastor Matthew to a new congregation effective July 1. 
We appreciate Pastor Matthew's kindness, Christ-like service, and heartfelt dedication to our wonderful congregation and lovely community. Community programs from Alcoholics Anonymous to the Backpack Program of Laurel County have relayed their gratitude for Pastor Matthew, with the Backpack Program's Director Jennifer Hawkins writing in April 2019 that Pastor Matthew has been "the best supporter of the Backpack Program of Laurel County from the beginning." 
Pastor Matthew has directed our Chancel and Handbell Choirs and Youth Program the past few months, in addition to his regular duties as Pastor, all while he and his sweet wife Jennifer have been caring for their newborn baby. He has been a force for good, and we have been blessed by his wonderful sermons, unshakable enthusiasm, and remarkable talents. 
While we are sad to see the departure of Pastor Matthew and his sweet family, we look forward to a bright future ahead with our new Pastor, who will likely be announced within the next two weeks. Our trust is in God as we go forward in faith, and we appreciate all our sweet members. We look forward to our exciting Drive-In Church Services ahead, and a new Pastor at the helm as the sunny days of Summer dawn!